Measuring sustainability through LCAs
The environmental impact of the European building and construction sector is substantial. To improve sustainability, it is important to measure and manage buildings' environmental performance and show improvement potential over its lifecycle – which is why Eurima believes a Life Cycle Analysis (LCA) is a valuable tool.
LCAs consider all product life stages – from extraction of the raw materials, to building, through to use and end of life.
Mineral wool manufacturers have been applying LCAs efficiently and transparently via Environmental Product Declarations (EPDs). The industry has created a generic LCA and its corresponding EPD, by further analysing each phase of the product's life cycle.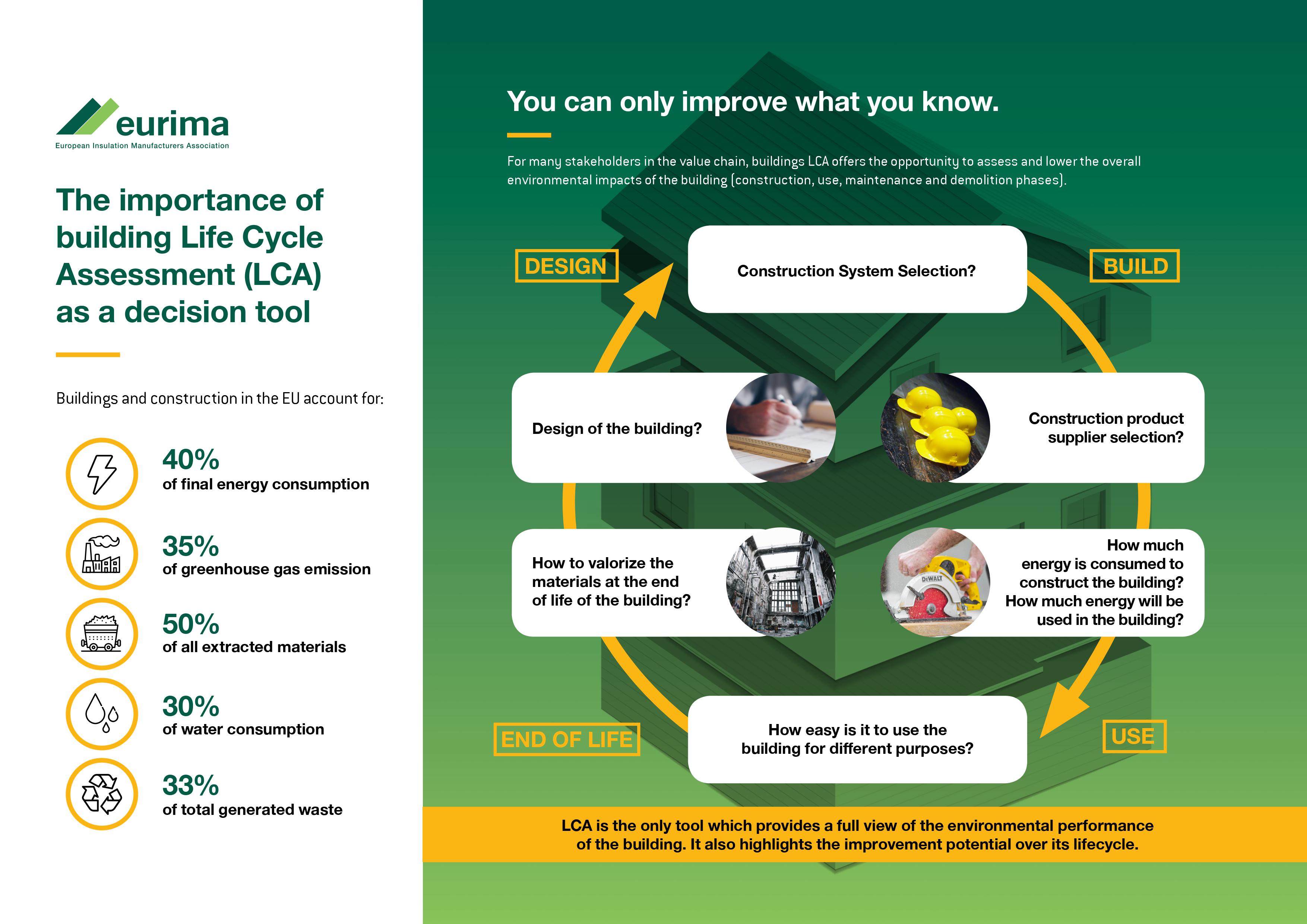 Harmonisation and standardisation for a functioning EU internal market
Shifting European expectations on sustainability mean that there is a massive need to harmonise standards, helping ensure the delivery of reliable building life cycle assessments.
Policymakers need to set ambitious rules and minimum standards which can only be achieved through standardisation and regulation.
Harmonisation of reporting standards: Mineral wool manufacturers have a longstanding experience delivering Environmental Products Declarations (EPDs), shaped to meet the needs for undertaking a life cycle assessment (LCA) of buildings.
Harmonisation of measuring standards: These standards address the LCA methodology and are of great importance to ensure consistent and reliable rules for modeling the life cycle stages.
Find out more in our related documents below.