Making a more sustainable product choice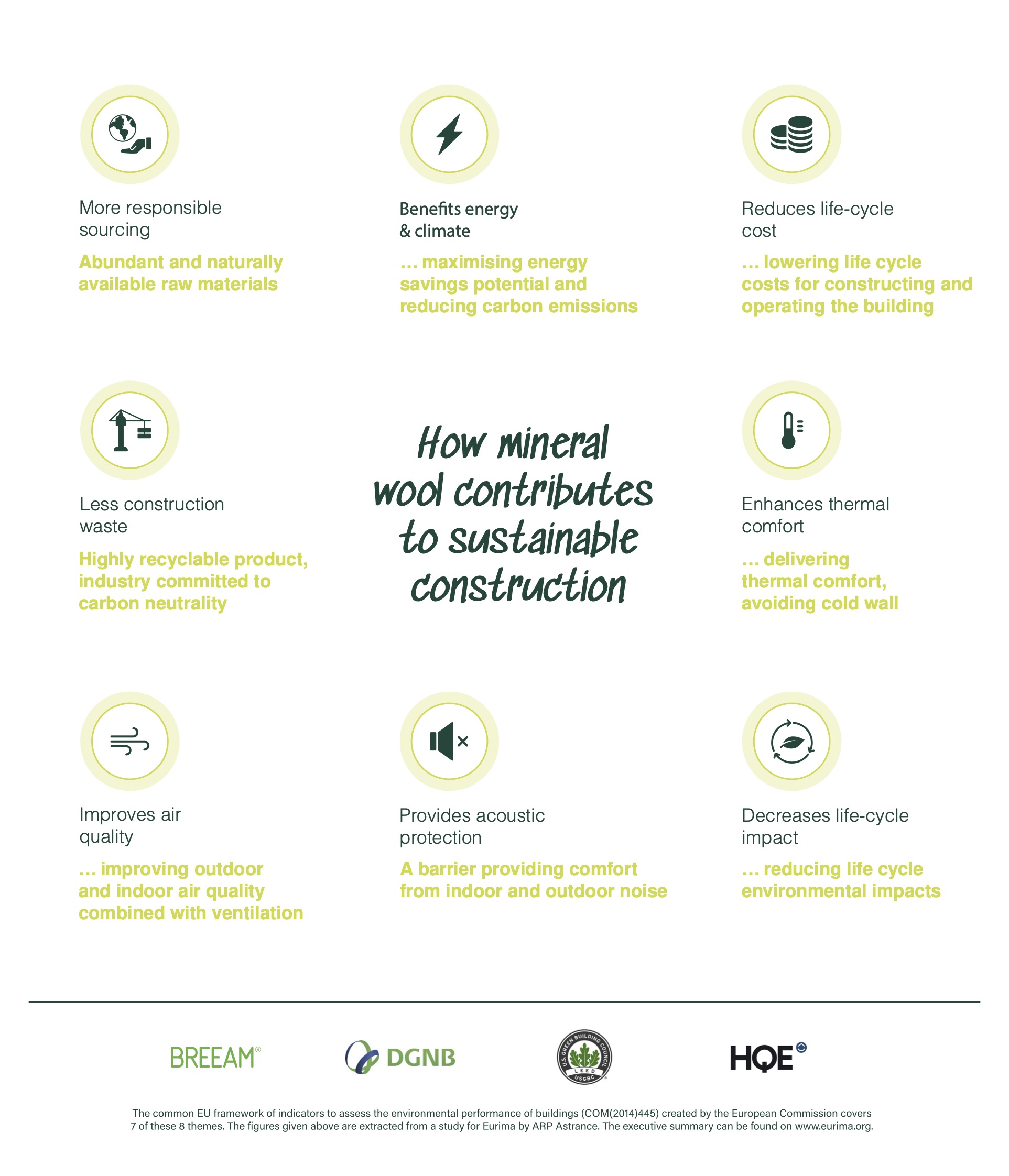 Throughout history, buildings have developed from simple shelters to today's more modern, comfortable and functional dwellings. They play a pivotal role in addressing environmental and societal challenges – and greener buildings need sustainable construction products.
Mineral wool insulation has always been an essential construction solution – products save hundreds of times more energy and greenhouse gas emissions than result from their manufacture, installation and transportation.
The industry believes that using fewer resources, using better resources more efficiently and making better products will lead to increased competitiveness and sustainable growth.
By committing to mineral wool insulation, you are making a more sustainable product choice and contributing to a more circular economy.
Tapping the full potential of the building and construction sector is essential to achieve the vision of the EU Green Deal and the Circular Economy Action Plan. "Renovate and Build Sustainably" guided by the Energy Efficiency First principle shall be the drivers to deliver this vision.